The purpose of this interdisciplinary art project initiated in Denmark in 2016 is to challenge stereotypes about national identities by twisting traditional prejudices. The Danes are depicted as a tribe with special rituals and codes, which newcomers have to learn and follow. The idea of a necessary "initiation" is taken literally, equipping the newcomers with fictive ritual masks.
In what could be travelling notes, or the field observations of some amateur anthropologists, women from different countries compare their own sartorial customs with Danish women's fashion style, offering us an insight in their own stereotypes about Danish women and "danishness". The main issues revolve around shoes and make-up, but through those mundane observations emerge real concerns about social structure, gender issues, customs and behaviour, body standards and all in all, how it feels to be a woman in Denmark.
Each mask is unique, as it reflects each woman's vision of "danishness". All masks are inspired by traditional European folklore and contemporary, urban, Scandinavian aesthetics. They are magical artifacts that allow their wearer to belong to the tribe.
By photographing women while putting on their own "Danish mask", Anna Sircova documents this initiation to the tribe, producing an intriguing series, somewhere in-between fashion photography and field documentation.
This work is an opportunity for the Danes to look at themselves from a very unusual angle. We wish thereby to shake up the stereotypes about national identities.
Lauréline Démonet, who is behind the concept and the production of the masks, is a French costume designer based in Copenhagen. She usually works for theatre. In this work, though the stage is not there, it is not far away.
The photographer is Copenhagen-based Anna Sircova, who is also a psychologist, specialist in cross-cultural studies and time.
See more on the project's website: Indvielsen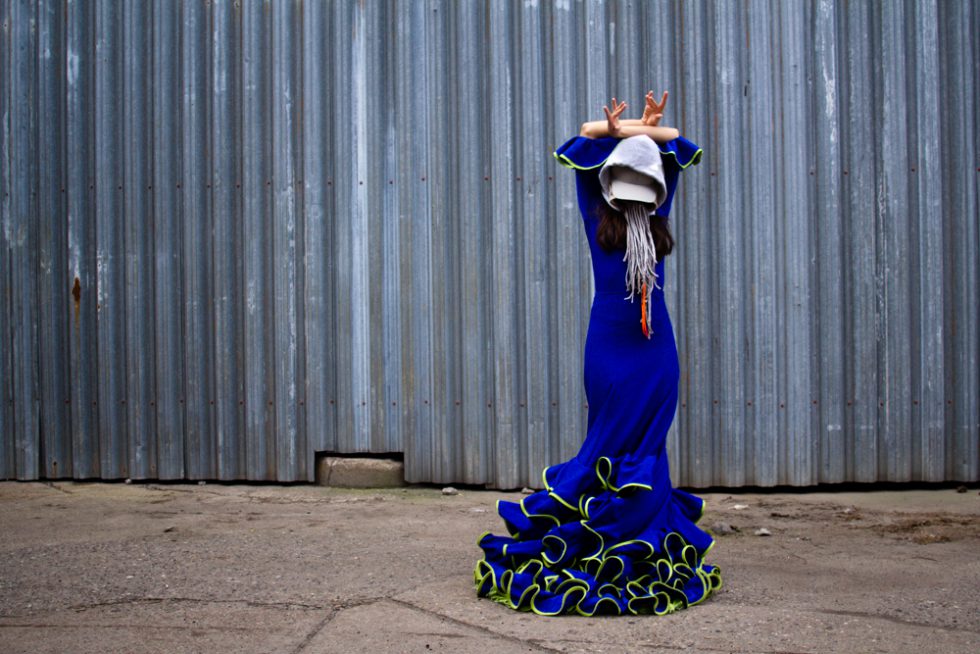 ---
Exhibitions:
2018 Group show, Women Photographers Abroad, Center for Visual Arts, "Batana", curated by Lavoslava Bencic, Rovinj Photodays, Croatia, May 4 – 27, 2018.
2018 Group show, Work in Progress, Gallery Rhizom, Copenhagen, Denmark, January 2018
2016 – 2017 Solo show, Indvielsen, installation Byens hegn, City Hall Square, Copenhagen Photo Festival, Denmark, June 2016 – August 2017.
2015 Group show, Indvielsen, Homeless Gallery, Copenhagen Photo Festival, Denmark
---