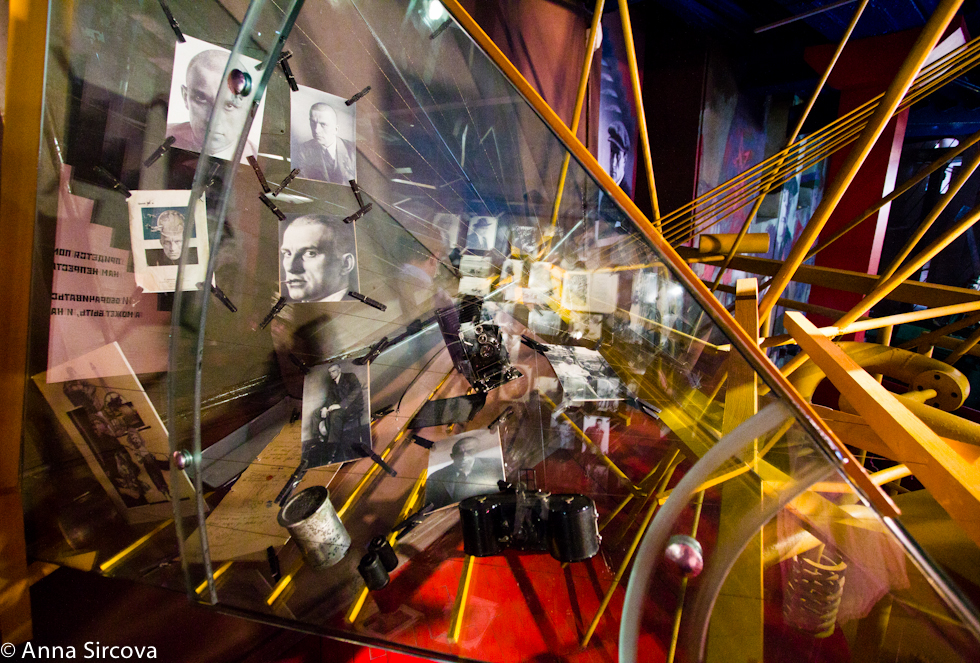 Museum dedicated to Vladimir Mayakovsky is one of my favorite museums. I can't say I'm a big fan of Mayakovsky. Of course, I was read his children's poetry when I was small. Of course, I read some of his other works while studying in high school. But that's pretty much it. I don't really remember how I ended up visiting the museum for the first time, but I instantly fell in love with it. It is a very special museum, it is more of an art installation actually. I've heard bits of an excursion once and ever since wanted to go on one there. Never could either find the time or the money to do it while I was living in Moscow. This summer, finally, it all worked out.
The only reason I'm writing all this is that the museum will be closed by the end of August 2013. What will become of the museum and its unique installation no one knows. It is located very centrally in Moscow and we were told that most of the museum's premises will be taken away, only one room will remain there. I really felt shocked when at the end of the visit we were told that these are the last days of the museum… I was thinking "And what's next then?"… Over the coffee, later the same afternoon we got to know that the Russian Academy of Sciences was just shut down… I'm not sure I want to know any more, what's next…
So in case you're in Moscow now or planning a trip there in the nearest future – do visit Mayakovsky Museum! You'll walk through and experience a special form of the Soviet art of the 1920's, the constructivism and futurism of the era. And I really recommend to take a guide! You can call the museum, ask for Karina – she can guide you in Russian, English or German.
Mayakovsky Museum
Lubyansky proezd 3/6, bldg. 4 Moscow, 101000 Russia phone: +7 – 095 – 621-65-91; 621-93-87; 628-25-69  
Working hours:
Monday, Tuesday, Friday, Saturday, Sunday: 10:00 – 17:00 Thursday: 13:00 – 20:00